SVH EXPO Indonesia, VOOPOO Exhibited New Products Unveiled in 8th Anniversary Launch Event
From July 2 to July 3, the two-day SHV EXPO was held successfully in Indonesia. As one of the popular regional EXPOs, this expo attracted many professions and consumers. VOOPOO, one of the pioneering brands in e-cigarette industry, took 3 products that unveiled in June 29 VOOPOO "More Than Infinity" launch event. The atmosphere was warm, and many visitors had great experience.
The second time exhibiting in Indonesia, the first time displaying the three newly launched products
After Jakarta e-cigarette EXPO, it's the second time that VOOPOO participated in Indonesian vape exhibition. The two expos greatly improved VOOPOO's influence in Indonesia, where is the significant region in VOOPOO's strategy layout. This time, VOOPOO brought 3 new products that launched in its 8th anniversary launch event, VMATE E, VMATE Infinity Edition and Drag Q Infinity Edition. VOOPOO also invited many visitors to join in VOOPOO CLUB, an official application with more than 30,000 Indonesia fans, and provided gifts and interactive games for the visitors.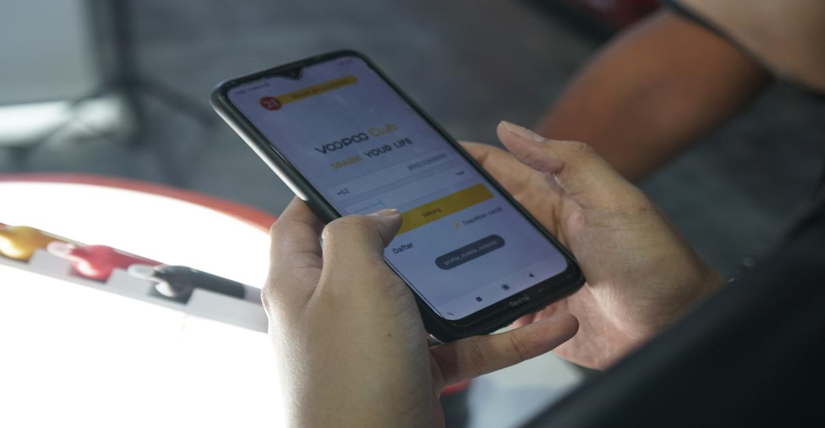 The insistent innovations realize the endless new experience
VOOPOO brought newly launched POD products, VMATE E and VMATE Infinity Edition.They adopt the innovative 5A Freshness-Seal technique, combining anti-dust, anti-light, anti-volatile, anti-oxidant, and anti-bacterial functions. The mouthpiece with silver iron makes the anti-bacterial rate more than 99%, leading vaping experience sanitary and reassured.
The ITO atomization technology restores the optimal tasty experience, while GENE AI chip provides humanized experience through the intelligent chip control. The 6 safety protections reassure the vaping experience as well. The compatible cartridges make the vaping experience more flexible and diverse.
VMATE Infinity Edition, with fashionable design and shining appearance, enhances the visual stereopsis. The 1200mAh large-capacity battery equipped in VMATE E supports a long day vaping service. And supports a long day vaping service.