ABOUT VOOPOO
VOOPOO--an electronic cigarette brand under ICCPP, which integrates product R&D, manufacture, sales, and brand operation, is a global high-tech enterprise with "technology innovation" and "customer service" as its core competitiveness. After years of development, it has become one of the outstanding brands in the international vaping category and enjoys a worldwide reputation.
BRAND VISION
Become a world-renowned expert in all
categories of electronic atomization
BRAND SPIRIT
Innovative, extreme, brave, persistent
-------------------------------------------------------------------------------------------------------
Digital VOOPOO
70+
Since its inception, VOOPOO has developed rapidly, achieving global business expansion in a short period of time, and its products sell well in more than 70 countries and regions such as the United States, Germany, and France.
1000+
As a leader in the field of atomization and new material technology, VOOOPOO actively deploys in new materials, atomization research and development, chip technology, etc, and the total number of patents applied for has exceeded 1,000.
6000+
VOOPOO focuses on the research and manufacture  of electronic atomization technology, and currently has more than 6000+ employees dedicated to technological innovation and creating a better e-cigaratte life.
3000000+
There are over 30 million VOOPOO followers worldwide.
100000000+
Since 2014, VOOPOO R&D investment has been made exceed for $100 million. We relentlessly bring the best user experience.
-----------------------------------------------------------------------------------------------
Social Responsibility
VAPE Industry Support
In 2019, VOOPOO donated US $ 100,000 to the Vapor Technology Association (VTA), actively passed the development requirements of the industry, established industry norms and standards, and worked together to promote the healthy and orderly development of the VAPE industry.
Fight COVID-19 — Stay Strong Wuhan
On January 26, 2020, VOOPOO contributed to the Hubei branch of the Red Cross of China 500,000 Yuan giving strong backing to the procurement of emergency materials in epidemic-affected areas in Wuhan, and overcome difficulties together.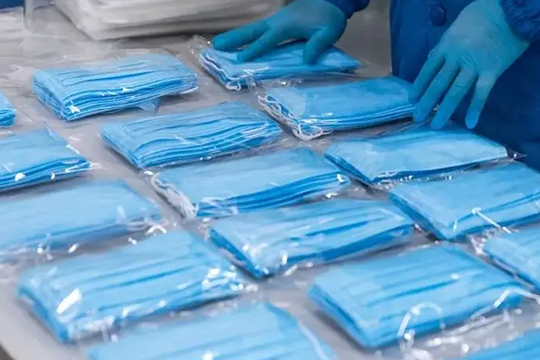 Fight COVID-19 — We Are All With You
Until March 31, VOOPOO made every effort to purchase more than 70,000 medical masks and sent them to the United States, Italy, the United Kingdom, Spain and other countries through international logistics to ensure that donated masks were delivered to global partners as soon as possible.

Our Team
The founder team consists of the top firms in the consumer electronics , FMCG and internet areas has devoted thousands of hours to provide users with a better experience.
VOOPOO's technical team has 10 years of experience in electronic atomization and chip development, and has built a complete atomization product technology system to ensure the safety and vaping experience of products delivered to consumers.